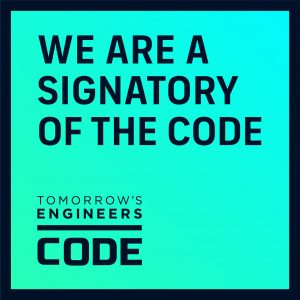 Tomorrow's Engineers Code
The Code is a framework for organisations hoping to increase the number and diversity
of young people pursuing engineering careers. Co-created by and for the engineering
community, The Code asks signatories to commit to improving the quality,
inclusivity, targeting and reach of activities designed to inspire young people and to
build and share understanding of how to do so. We're proud to be a Signatory of the Code.