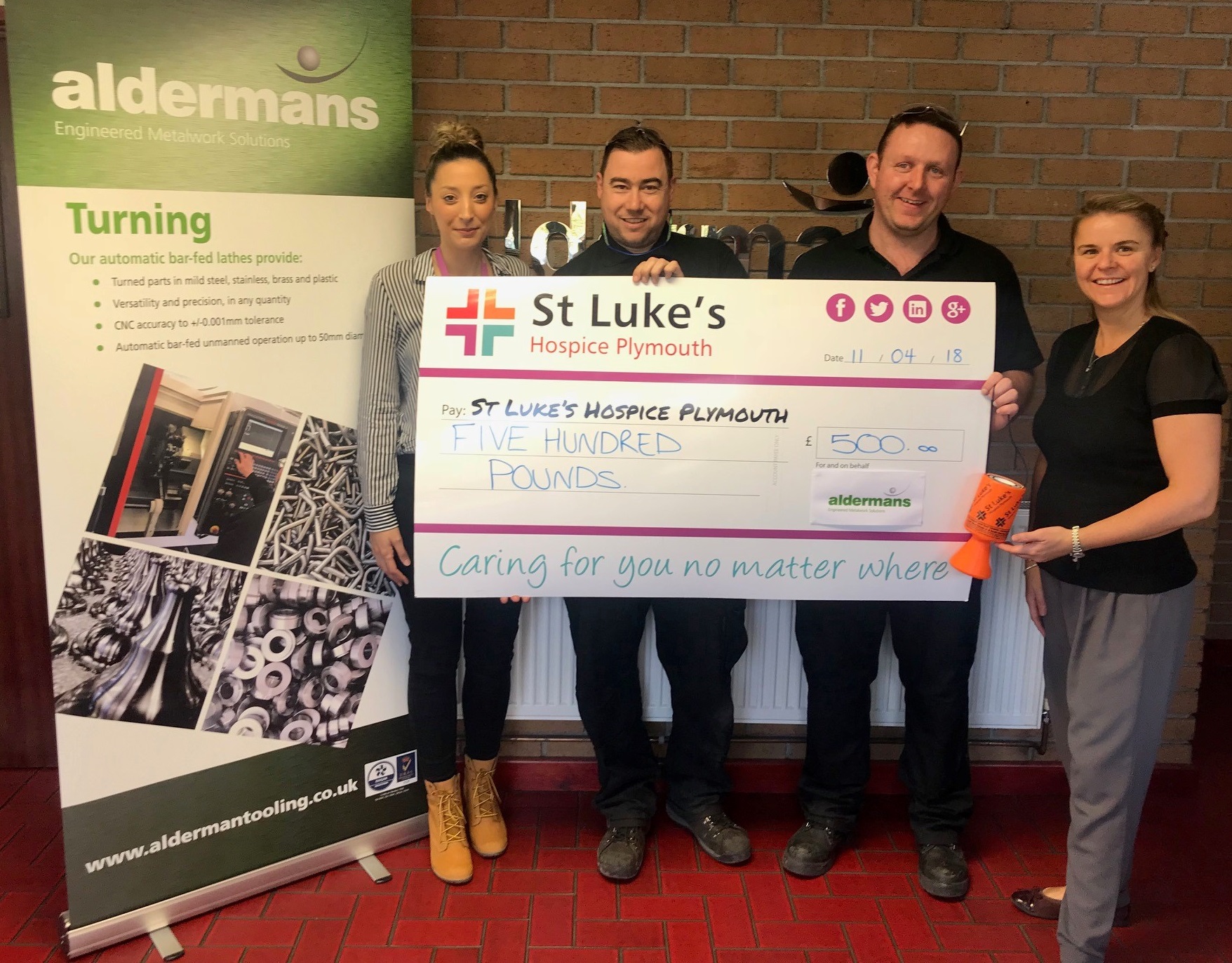 £500 achievement for St Luke's Hospice
Aldermans' staff enjoyed a good day out for a great cause when they supported the St Luke's Hospice "Men's Day Out" event, raising an impressive £500 for the Plymouth charity.
The annual event, held this year on 24th March, saw around 1000 men walk an eight-mile route across Plymouth, starting and finishing at Brickfields, the home of the Plymouth Albion RFC.  At the end of the trek they were greeted with a well-deserved pint and pasty, and a great game of rugby between Plymouth and Coventry.
Pete Lake and Ian Barrowdale from Aldermans completed the challenge.  Thanks to their fundraising efforts, along with those of colleague Scott Gray, we were delighted to present a cheque for £500 to St Luke's.  The charity raised over £125,000 in total from the event.
St Luke's is a well-known and loved Plymouth charity which provides end of life care for those with serious illnesses such as cancer, motor neurone disease, heart failure, multiple sclerosis and chronic lung disease.  Specialist medics and social workers provide care to sufferers at home, in hospital, and at the charity's own specialist care facility.  For more information visit www.stlukes-hospice.org.uk. 
Pictured are Ian and Pete with Aldermans' MD Karen Friendship, presenting the cheque to Caley Mead from St Luke's (left).