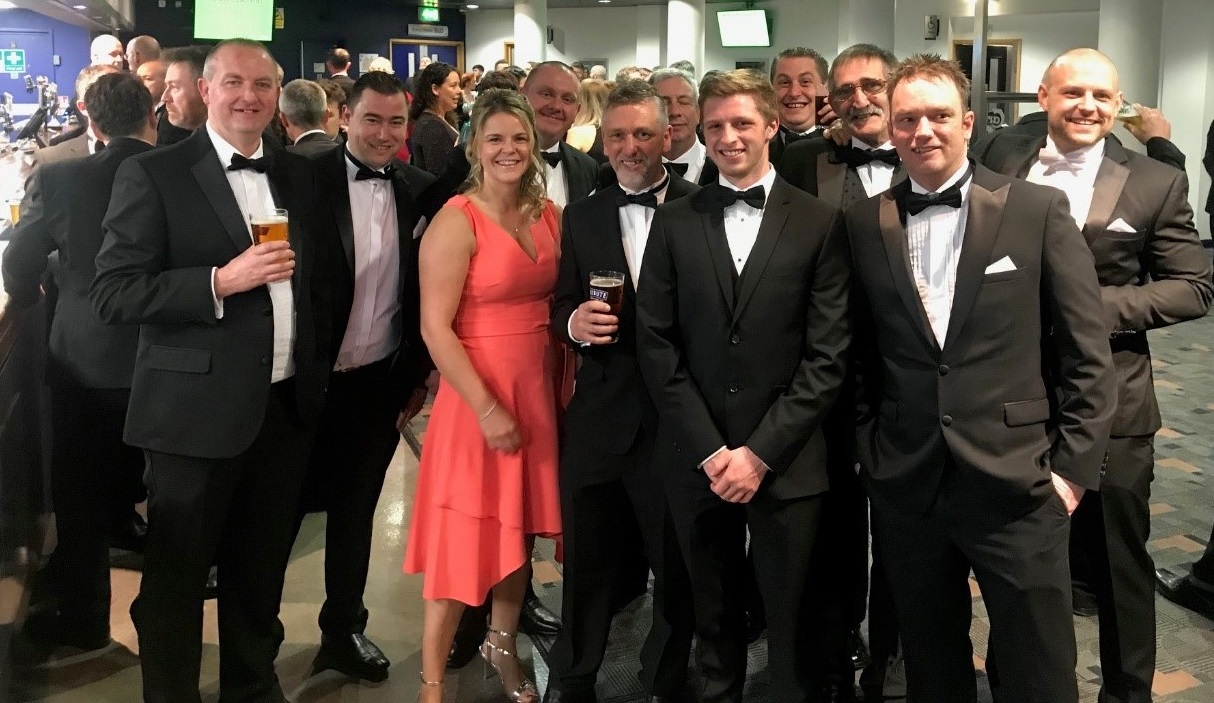 WINNER! Manufacturing Business of the Year
Spirits are high at the Aldermans factory, following our win in the Manufacturing Business of the Year category at the 2018 Plymouth Herald Business Awards.
Our team joined business people from across the city to enjoy an evening of dinner and entertainment at Plymouth Pavilions before the award winners were announced late in the evening.
Plymouth has a very strong manufacturing base – we're delighted to count many of them among our customers – so being recognised with this award in such a competitive category is a great honour.
The last twelve months have seen our hard work as a manufacturer come to fruition with several key achievements.
We undertook significant investment in our laser cutting department with the arrival of our Amada Fibre Laser and ASLUL tower.  This increased our laser cutting capacity and enabled us to create new jobs and enter new markets.  We can now can cut up to 20mm thick sheet steel, which is fed automatically into the laser for fast and efficient production.  
We successfully upgraded our ISO 9001 quality management registration to the latest 2015 version, while also achieving ISO 14001:2015 environmental management and OHSAS 18001:2007 health & safety management, plus Fit 4 Nuclear accreditation.
We have also continued to invest heavily in staff training, particularly in manufacturing efficiency skills. As we don't manufacture our own product we have to be extremely versatile, and so constantly examine our processes to ensure we optimise efficiency.  We also strongly support apprenticeships; and won a national award in 2017 for our employment practice.  
As well as winning the Manufacturer award, we were proud to also be shortlisted as a finalist in the Medium Business of the Year award.