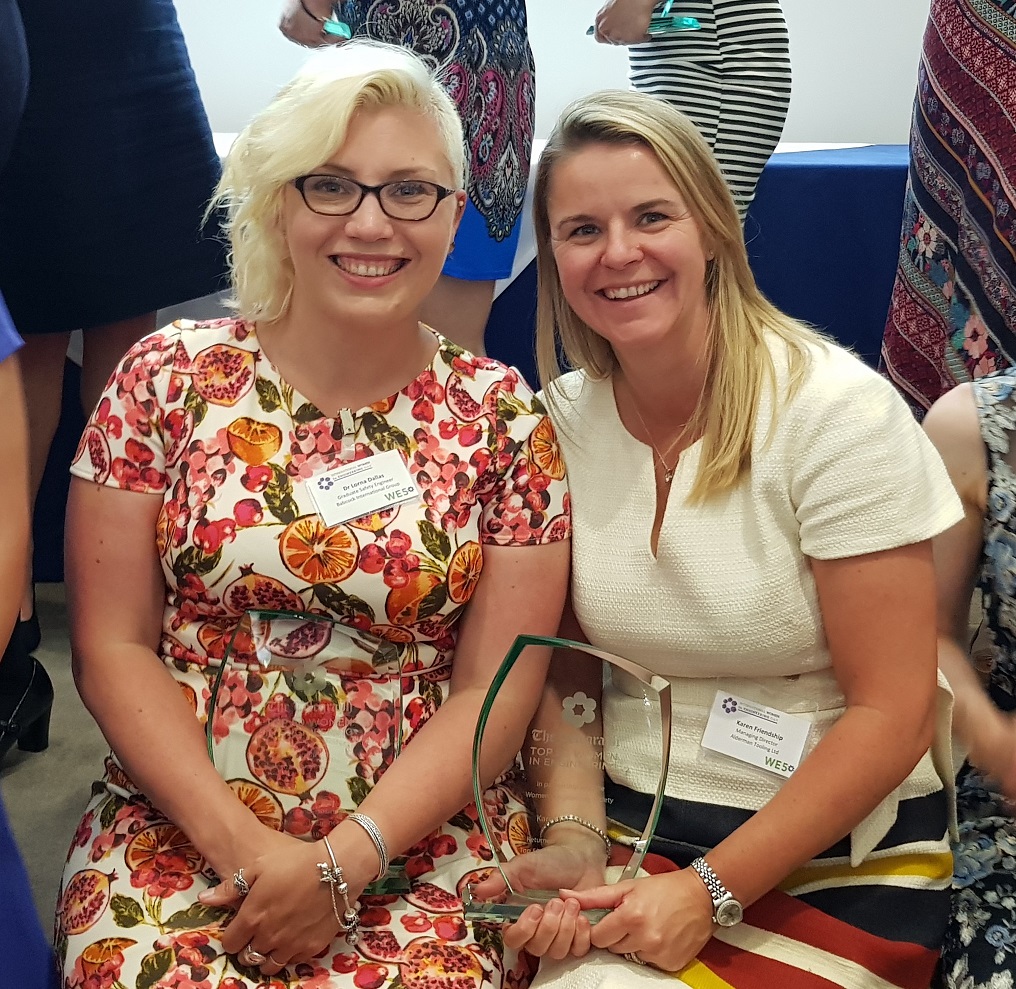 Aldermans' MD listed among the country's top women in engineering
Aldermans' Managing Director, Karen Friendship, has received the honour of being named one of the UK's Top 50 Women in Engineering.
The annual campaign to find the country's top female engineers is championed by the Women's Engineering Society.  This year it celebrated those who had switched engineering discipline or returned after a career break; and was timed to coincide with International Women in Engineering Day.  
Karen (right), with Dr Lorna Dallas of Babcock – another Plymouth engineer and fellow STEM advocate honoured to be named in the Top 50.
The final 50 were selected from across a range of disciplines, from structural to mechanical, aerospace to electronics.  The list was published in a dedicated Sunday Telegraph supplement on 24th June.  
Karen attended a celebratory afternoon tea at The Royal Academy of Engineering in central London on Tuesday 26th June, where the award presentations were made.
Karen studied Civil Engineering at the University of Bristol, graduating in 1995.  She initially worked for Devon County Council before joining Alderman Tooling, her family's metalwork engineering firm, as a project manager.  Having learned the industry and proved her worth she was appointed Managing Director in 2005, and now heads up a team of 50.  Under her leadership Aldermans has gained numerous awards for business excellence, while continuing to invest in the latest technologies and win prestigious contracts.  Karen also volunteers as a local STEM ambassador and mentor, particularly encouraging girls to embrace a career in engineering.
"It's an honour to be listed in the Top 50 Women in Engineering" said Karen.  "I was certainly in the minority when I studied engineering back in the 90s.  I hope that initiatives such as this will continue to change the perception of engineering and encourage more women to see the exciting and diverse opportunities that an engineering career provides."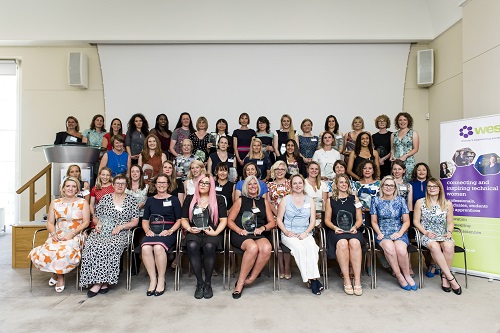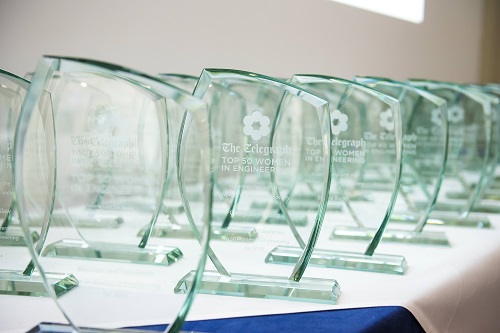 Additional photos courtesy of WES and INWED.