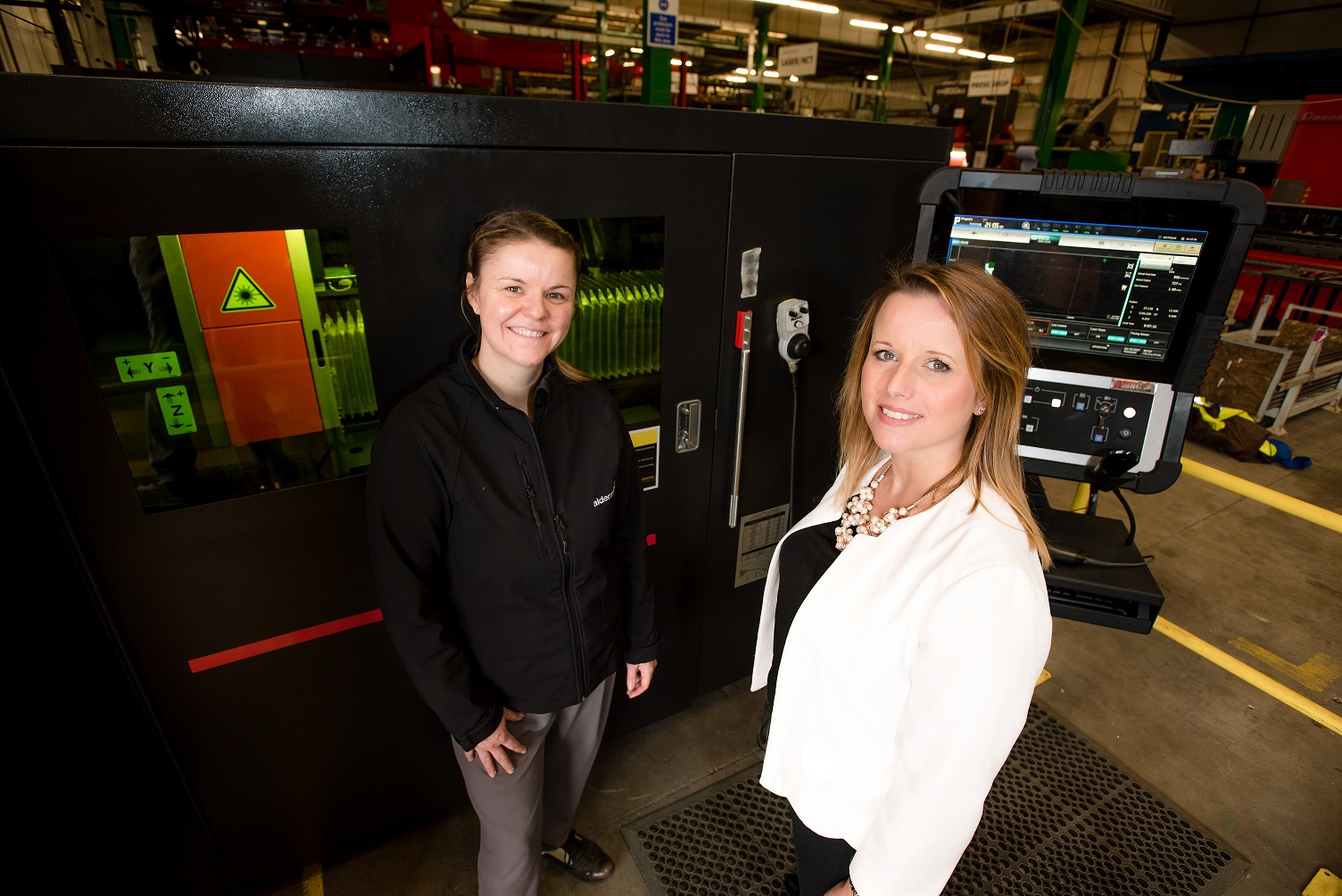 Aldermans ups productivity with new machinery investment
We are delighted to announce a significant investment in new machinery, leading to increased efficiency and the creation of six new jobs.
With the support of a £350,000 hire purchase facility from Lloyds Bank Commercial Banking we have invested in an additional CNC laser machine, tripling our capacity for lasered work. 
Our new Amada LCG (4kW) Fibre Laser Cutting Machine, with ASLUL tower, enables us to laser cut mild steel sheet up to 22mm thick. With automatic loading and unloading of materials and lights-out capability, it also boasts the most rapid feed rate in its class, at 170 metres a minute. This means we can offer greater flexibility, reduced lead-times, and cost-effective manufacturing for lasered parts.
Karen Friendship, our managing director, commented: "The introduction of the new laser cutting machine is a part of our long-term investment plan; and with the extended capacity we can now focus on winning new business in sectors we haven't worked with before, such as construction. We've had a longstanding relationship with the team at Lloyds Bank, and with the latest funding we've been able to upgrade our production process and make positive steps towards achieving our growth ambitions."
Nicola Hambly, regional manager at Lloyds Bank Commercial Banking, said: "Alderman Tooling is a great example of a successful SME business that's recognised the benefits of using a hire purchase facility to buy vital equipment without affecting its day-to-day cash flow, giving the business the headspace to focus on continued growth.  We're committed to helping Britain prosper, and to underline this, since 2011 we've grown our net lending to SMEs by 29% since 2011, while the market contracted by 12%." 
Contact us today to discuss your next quote for laser-cut parts.