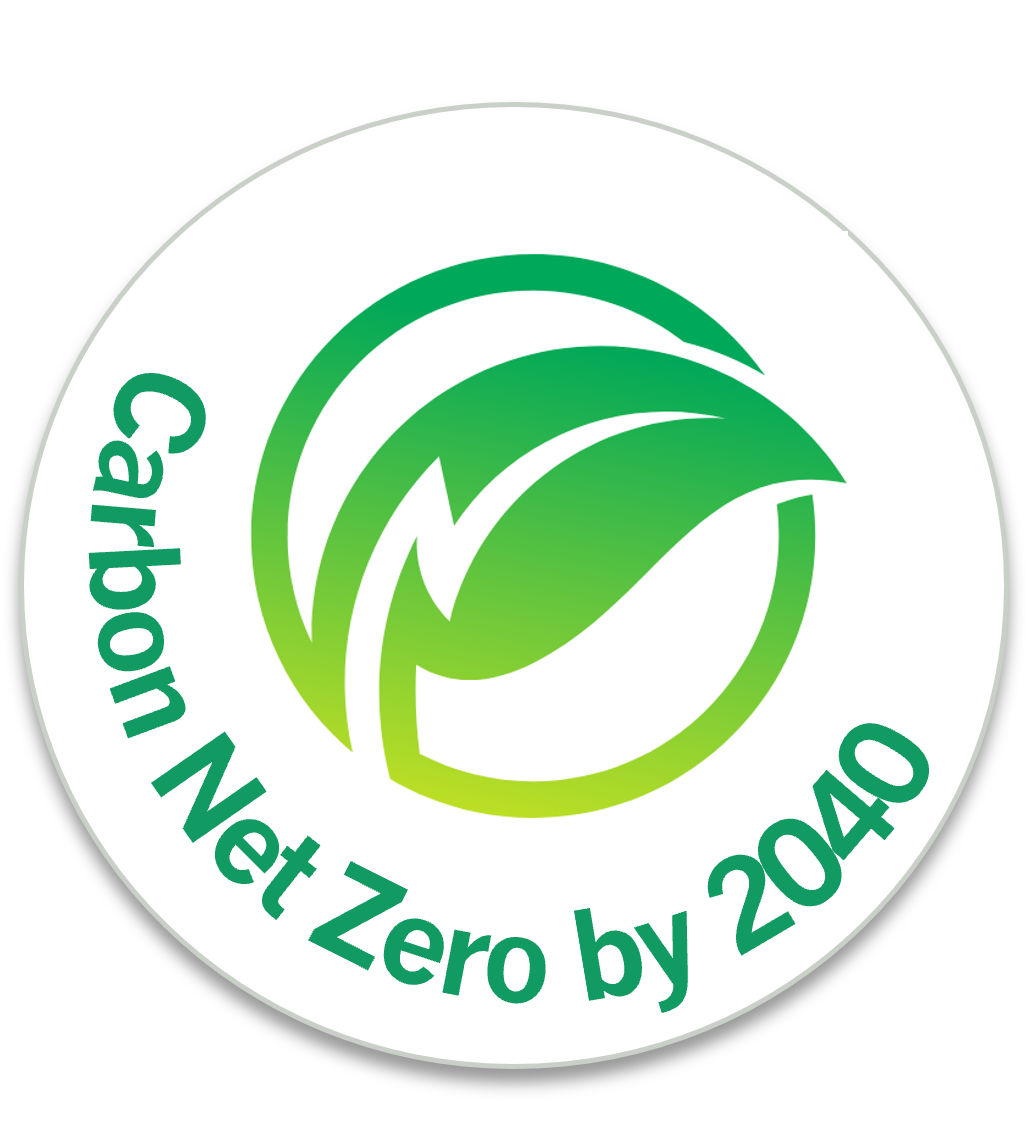 Beginning our Carbon Net Zero journey
In the first of a new series of Carbon Net Zero articles, Managing Director Karen Friendship explains the commitment we have made, and our first steps towards achieving it.
On 15th November 2021, I made a commitment: Aldermans will be Carbon Net Zero by 2040.
It sounds like a long time away, and the trouble with any long deadline is that it's tempting to think there's no immediate urgency.
However, as an engineer I trust data, and science tells us that the global community needs to act quickly to tackle climate change. So, our intention is actually to work towards an earlier date of 2030, just eight years away.
For context, the UK government has targeted that the country should have a Carbon Net Zero economy by 2050; and by 2030 greenhouse gas emissions should have dropped by at least 68%, compared to 1990 levels.
There are also other drivers for change at Aldermans. We are an energy-intensive business, and would gain huge financial benefits by reducing consumption of fossil fuels. As a local business and employer, we want to behave responsibly and actively support Plymouth's own Net Zero pledge. We want our team to be proud of making a difference, too. Environmental attitudes and performance will be the next standard by which all businesses will be judged.
So, having established the motivation and the target, our process began by measuring our current carbon footprint. This reality check felt a little like stepping on the bathroom scales after Christmas!
We called on the expertise of SWMAS, joining their Make It Net Zero programme which is delivered in conjunction with CBN Expert. The programme provides funded support to help regional SMEs start their journey to Carbon Net Zero.
After a thorough analysis, we received an insightful report and online portal containing our magic number: we generate 190 Tonnes of CO2e per year (carbon dioxide equivalent).
The excellent dashboard gives us a clear visual analysis and valuable metrics, showing that electricity usage accounts for around 90% of our carbon footprint. This is no great surprise when our annual bill is around £90,000. The dashboard tracks progress year-on-year and month-on-month, providing an incentive to remain actively engaged towards our commitment.
In terms of reducing our footprint, the quickest win might be to switch to a green energy tariff, although it would be more costly, and prices are already high. However, doing so would fail to address the important issue of reducing our energy consumption, which will require behavioural change on the part of all our team. We're keen to make that a part of our strategy from the outset.
So for us, the strategy begins by looking at our major Scope 1 issues: our consumption of gas (the bill triples in winter); and how we fuel our fleet of vehicles.  Scope 2 involves reducing electricity for lighting, heating and factory machinery.  And in due course, we need to address the Scope 3 issue of the embodied carbon in the steel we use.  That's definitely a subject for a future article!