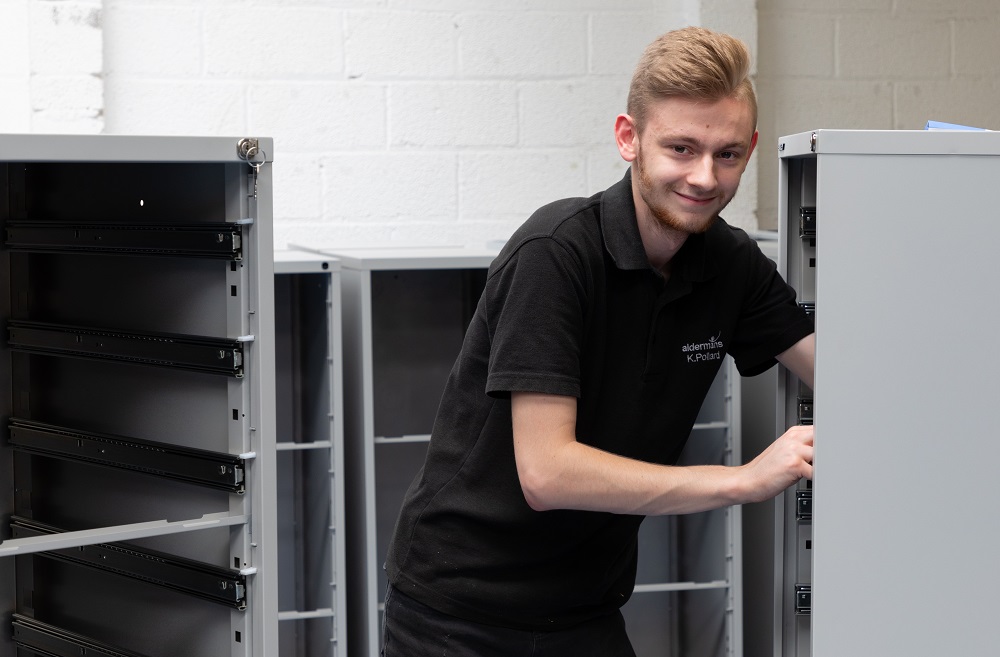 Local collaboration supports apprentice Kieran
In a local collaboration, Becton Dickson has provided Apprenticeship Levy support for one of Aldermans' new apprentices.
Introduced in 2017, the Apprenticeship Levy is a 0.5% payroll tax paid by employers with an annual payroll of over £3m. The value is accumulated in a fund which the employer can use to pay towards the cost of apprenticeship training.
The terms of the Apprenticeship Levy allow a portion of the fund to be transferred to a non-levy paying employer. In this instance, Becton Dickinson has elected to transfer up to £26,000 of funding to support Aldermans' apprentice Kieran Mills on his journey to achieve an Advanced Manufacturing Engineering Technician Standard, Level 3 apprenticeship.
Kieran joined Aldermans in March 2021 on a government-funded Kickstart placement. His impressive work ethic and passion for engineering has led him to being offered a four-year apprenticeship post from September 2021, with the study element being undertaken at Cornwall College.
Becton Dickinson (BD) is an American-owned manufacturer of medical products, with locations worldwide. It employs around 750 associates at its plant in Belliver, Plymouth, where it has operated since 1981, manufacturing blood collection devices.
"BD has an impressive culture of investing in its staff development and progression, which is something we strongly believe in at Aldermans too," commented Managing Director Karen Friendship.  "Plymouth has a diverse and cohesive manufacturing community, and this is another example of how the city's manufacturers have been able to collaborate supportively.  We are grateful for BD's partnership in helping to develop the next generation of Plymouth engineers."