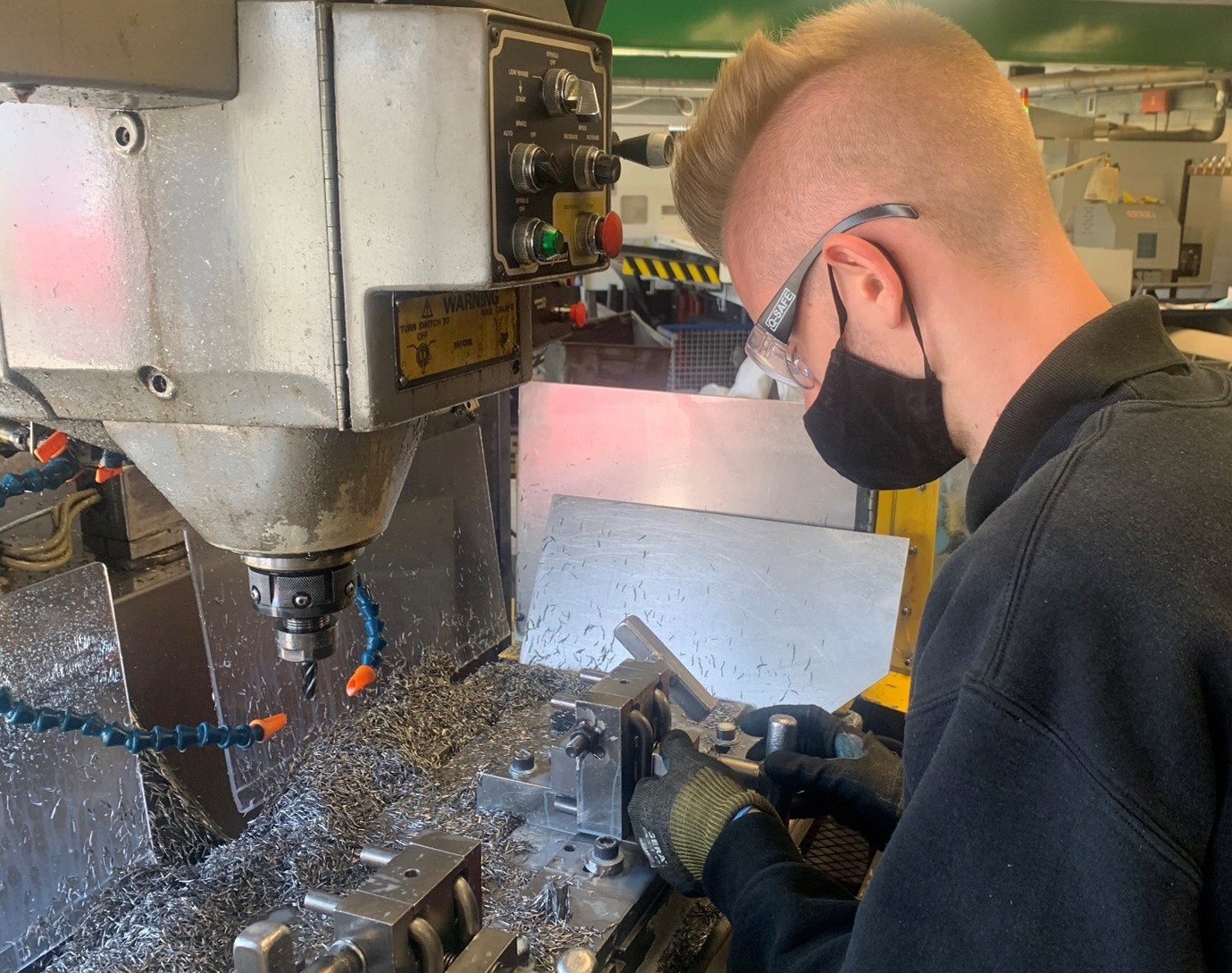 Meet Kieran, our Kickstart placement
Kieran Mills has joined our team as part of the government's Kickstart Scheme to help create jobs for young people. Here he tells us about his experience of being on the placement, and his hopes for the future.
How did you come to apply for the Kickstart placement?
My adviser at the Job Centre told me about the placement at Aldermans, and it appeared to be a perfect opportunity! I have been interested in engineering since I was young – a member of my family works in engineering and I've been keen to enter the sector too. From doing some research online, Aldermans looked like a very good company to work for.
What do you do on a typical day at work?
I mainly work in the assembly area, building metal drawers and cabinets. I have also helped out in other departments, which has included doing some spot welding and also folding work on the press brakes. This has helped me to develop lots of new engineering skills for my future, which is exactly what I was hoping for.
What are your hopes and plans for the future?
Now I'm gaining some experience, my main aim is to get an apprenticeship working for an engineering company, so it can lead to me having a future career in engineering.
Aldermans MD Karen Friendship commented: "Kieran has been a great asset – he is working incredibly hard and showing his dedication to picking up new skills in record time. I'm delighted we've been able to provide this opportunity for him to gain some experience to help him kickstart his career."