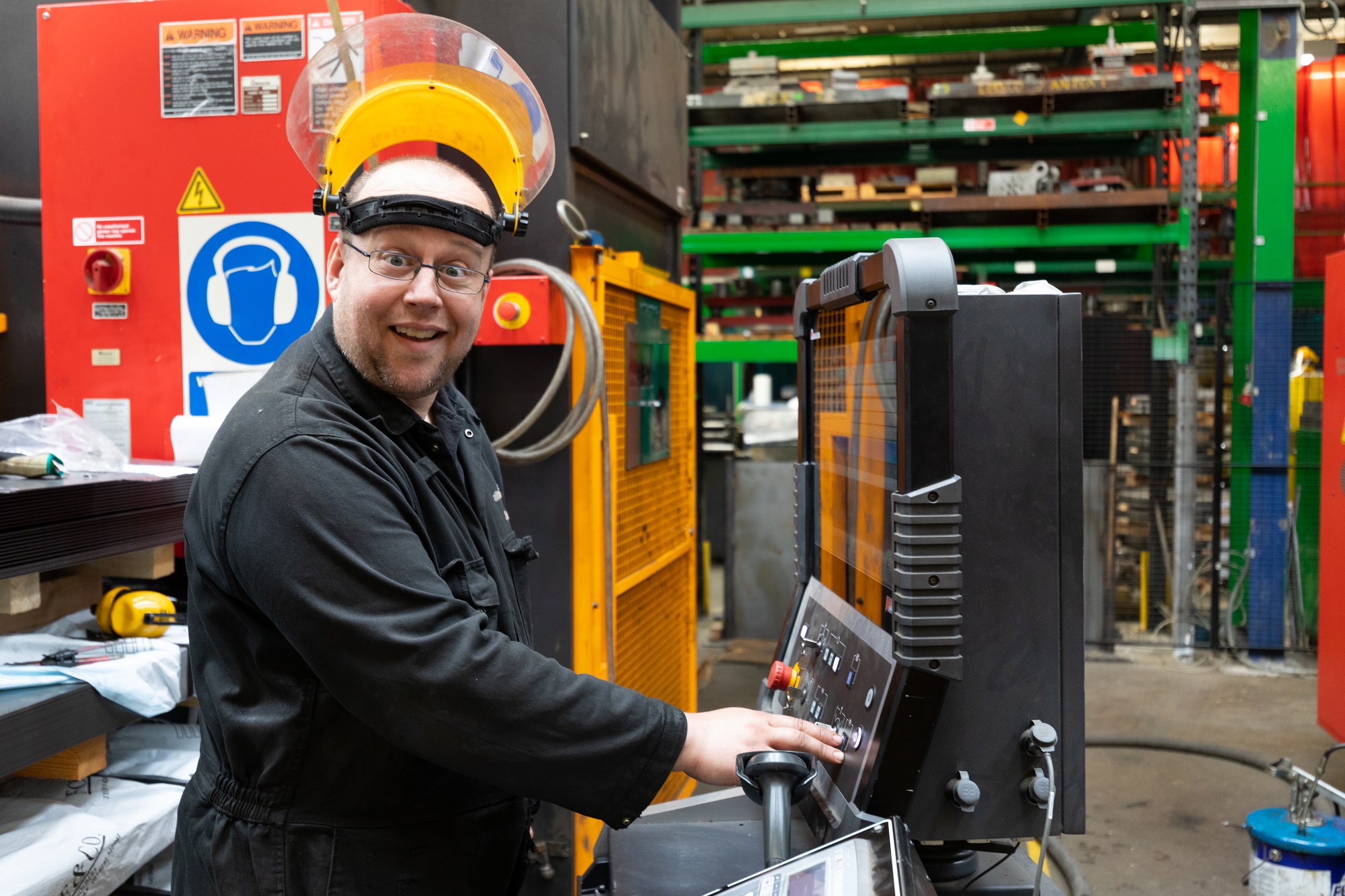 Smile! Impressive new photos of our factory and team
Having worked with the talented Tony Cobley over two days, we're proud to share some of the highlights from our recent company photoshoot. 
So much has changed at Aldermans in the eight years since our last photographs were taken – including investment in several new machines such as our CNC turret punch, CNC fibre laser cutting machine, and our second CNC automatic bar-fed lathe.
Working with Tony was a fun and productive experience, and all carried out in an appropriately socially-distanced way. As you'll see, some of our team didn't need much encouragement to smile for the camera!
We're delighted with the results, which show off our factory perfectly as the busy, light and technically sophisticated place it is, operated by our skilled and dedicated staff team. 
Keep looking out for more new photos on our website and social media in the coming months.