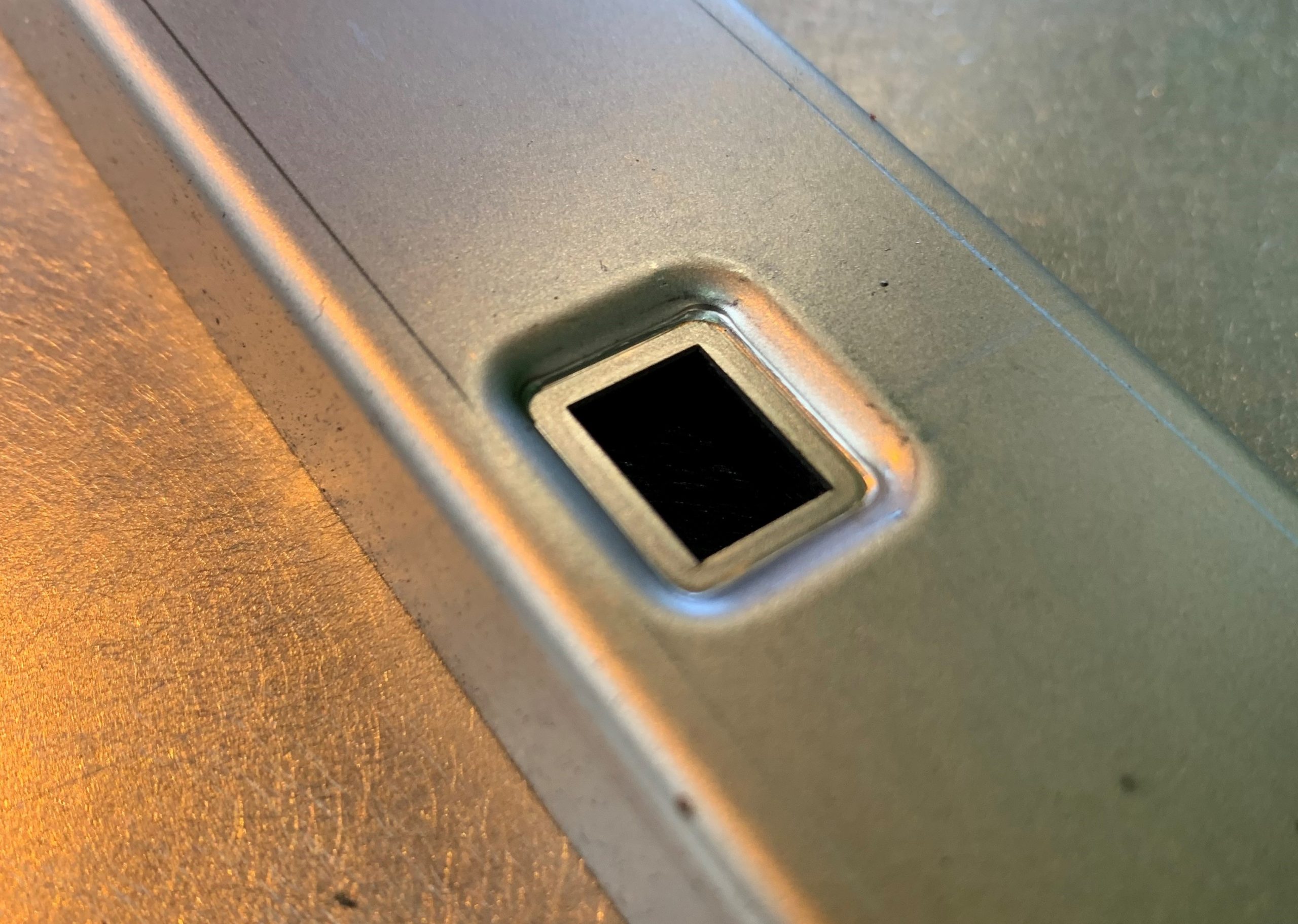 CNC metal laser cutting FAQs
How does CNC metal laser cutting work? What can it be used for? How do you ensure the parts are made accurately to the drawing? We answer these frequently asked questions, and more.
How does CNC metal laser cutting work?
CNC metal laser cutting uses the concentrated heat of a laser to burn precise shapes into sheet metal.  Where the laser makes contact, the metal melts through and the part is cut away from the metal sheet.  A cutting gas is used to blow away any residual molten material to ensure smooth and precise edges (this is usually nitrogen, but for thicker materials compressed air is more efficient).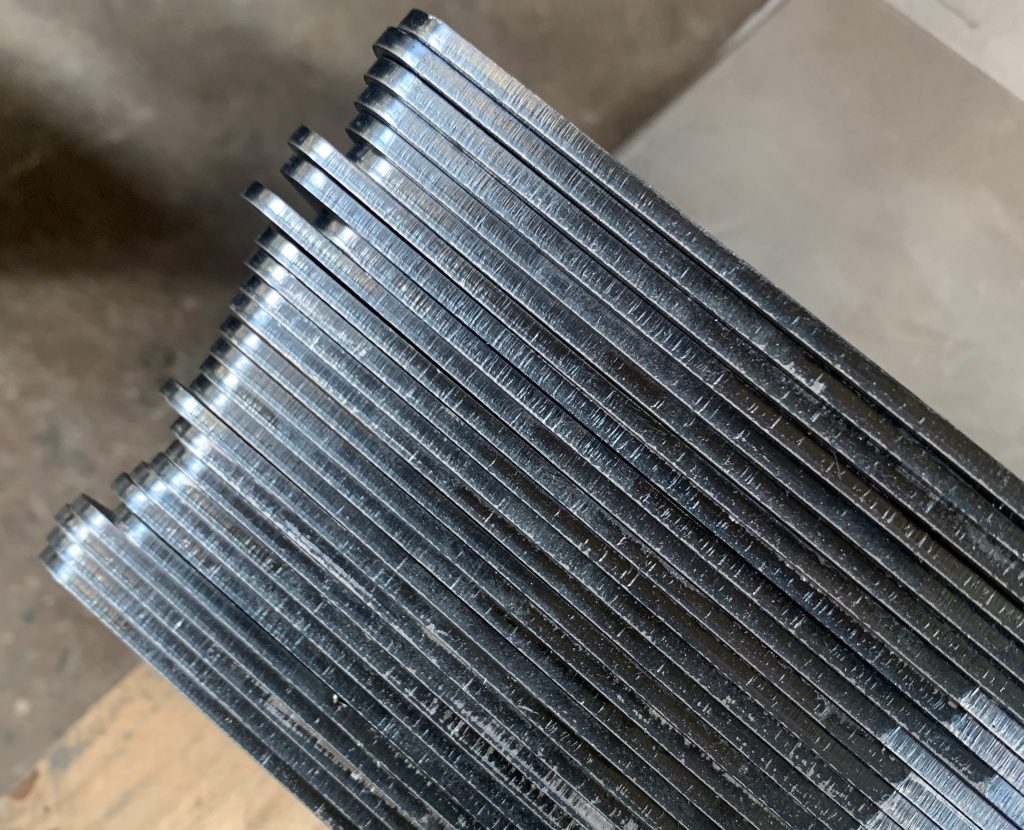 What can laser cutting be used for?
Laser cutting is great for creating flat metal parts with irregular shapes (sometimes called 'blanks'). You can use laser cutting for regular shapes too, but punching is a more cost-effective process. We use programming software which 'nests' the parts on the sheet in the most efficient way, to reduce costs and material wastage.
Which sheet materials can be laser cut?
Mild steel is the most common material for laser cut metal parts – but we can also laser cut galvanised steel/Zintec, stainless steel, aluminium, brass and bronze. We can process sheet material up to 20mm thickness on our Amada Fibre Laser, and up to 6mm thick on the Amada C1 punch-laser.
What is a fibre laser cutting machine?
It's the latest and most accurate type of laser cutting machine. The light for the laser is channelled down a fibre optic cable, amplified and focused with a lens to create a powerful beam designed to cut thicker materials. Our fibre laser has a 4kW beam (which compares to 2kW on the punch-laser). Fibre lasers use nitrogen as the cutting gas, which means the edges of parts will be free of any risk of oxidisation (this is often referred to as 'nitrogen clean cut').
What is a punch-laser?
It's a combination machine which can laser cut and punch metal parts, all in one process. This can save considerable time and cost, as complex parts can be created in one process instead of two.
We can also put screw threads into laser cut parts using the punch-laser tapping head.  Small forms and indentations can also be processed on the part produced.
What parts are suitable for metal laser cutting?
We have laser cut everything from tiny pieces measuring a couple of centimetres to huge panels for server cabinets!  Often products begin as a flat metal piece, which we then go on to fold and assemble as separate processes.  Sometimes the customer needs a flat finished part, which we call a 'laser-only' job.
How does the drawing get into the machine?
This is a key question, because to ensure the parts meet specification it's vital that the details are transferred accurately into the laser cutting machine!  The software we use enables us to generate a bar code, which can be read by the control panel on the machine.  This ensures the transfer of data is completely accurate. 
What's the accuracy like for laser cut parts?
Our machine tolerance is 0.25mm, but we can achieve 0.1mm accuracy in some instances. It very much depends on the profile shape and detail and the material thickness.
The Amada laser cutting machines we use have superb repeatable positioning accuracy, which ensures consistent output for each part and across each sheet of a run. The fibre laser also incorporates an automatic cleaning and calibration function, to maintain production speed and quality.
We use automatic sheet feeders on both our laser cutting machines, which reduces loading time, and ensures precise accuracy of sheet loading too.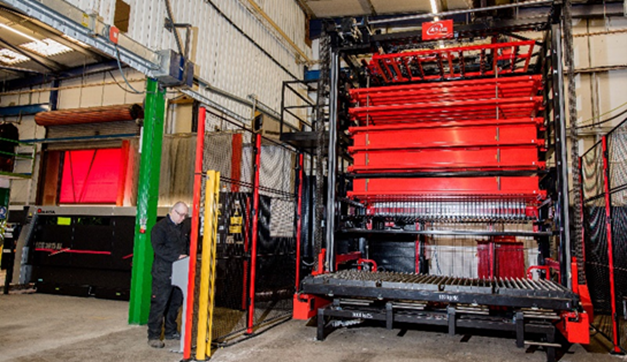 Automatic sheet feeder for fibre laser
Can you laser cut parts with extra holes in?
Yes. A part can be laser cut out of the main sheet, and holes can also be cut from within it. If the hole is an irregular shape, we would laser cut it. If it's a regular shape (square, round, obround), it could be punched out instead of being laser cut: our punch-laser combination machine can handle this efficiently as one process.
Is there a minimum laser cutting order quantity?
No, we can handle large or small production runs. There is always some set-up time of course, and large runs will reduce the cost per piece. But laser cutting is an efficient way to create small quantities of cut metal parts.
We can also advise the optimum number of parts that can be cut from a full sheet, to get the maximum usage from the material which reduces the cost per piece.
If we are running similar jobs or materials at the same time, we can group the pieces to ensure maximum output from each sheet, which can also reduce costs.
How long does it take a process a laser cut job?
Laser cutting does not take long to set up, and our machines all have the capacity to be run unmanned, so we can run parts overnight if need be. However, the speed of production also depends on the type of material and thickness. Please speak to our estimating team for advice and guidance on our current lead times.
How much does it cost to laser cut metal parts?
As you can imagine, each job is different and the cost will depend on the set-up time, the material used, the process, the part shape, and the number of pieces each sheet can yield.  For a quote, get in touch with our estimating team.  You can upload drawings via our website live chat or send them to us on email.