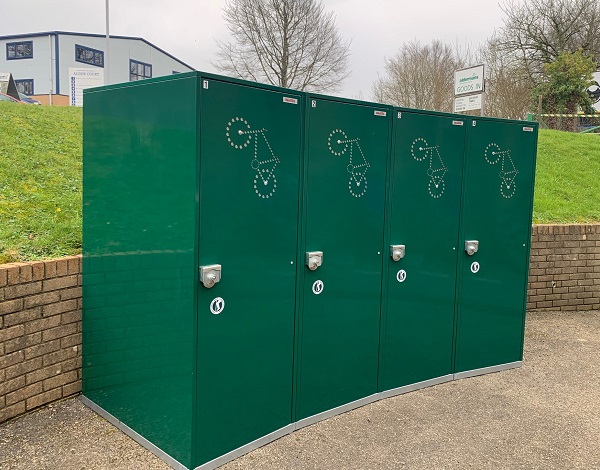 Green for go! Aldermans to benefit from sustainable travel grant.
Aldermans is set to benefit from a slice of a £750,000 grant that is being made available by Plymouth City Council, through the Department for Transport's Transforming Cities Fund.
The successful bid will see Aldermans attain almost £16,000 of matched funding to invest in capital projects to encourage sustainable travel to work.
The company's plans include the construction of secure, undercover cycle lockers at its Newnham factory; along with the purchase of an electric bicycle to encourage staff to trial the route to work.
"Taking care of our health and the environment go hand in hand," remarked Karen Friendship, Managing Director. "Because of Covid, we can no longer encourage staff to share cars to work. But with spring almost upon us it's a great time, for those who can, to start cycling, to benefit their health and the environment."
In a major upgrade of staff facilities, showers and changing areas will also be installed, along with individual lockers for safe and hygienic storage – an important provision to help maintain a Covid-secure workplace.
It is not just cycling in the spotlight. As hybrid and fully electric cars become more commonplace, Aldermans will be ready to support staff and visitors by providing charging points for both cars and electric bikes.
"We are extremely pleased to have had our grant application accepted," continued Karen. "As a business we're always keen to be forward thinking and make a difference for our staff and community wherever we can. This grant provides a welcome boost to help us in our plans to promote a healthier workforce and a more sustainable approach to travel."
To be eligible to apply for a grant of up to £25,000, businesses must be located in the Plymouth city region. Applications for the 2020/21 financial year are now closed; but information on next year's grant funding will be available online from March 2021: www.plymouth.gov.uk/workplacetravelgrants