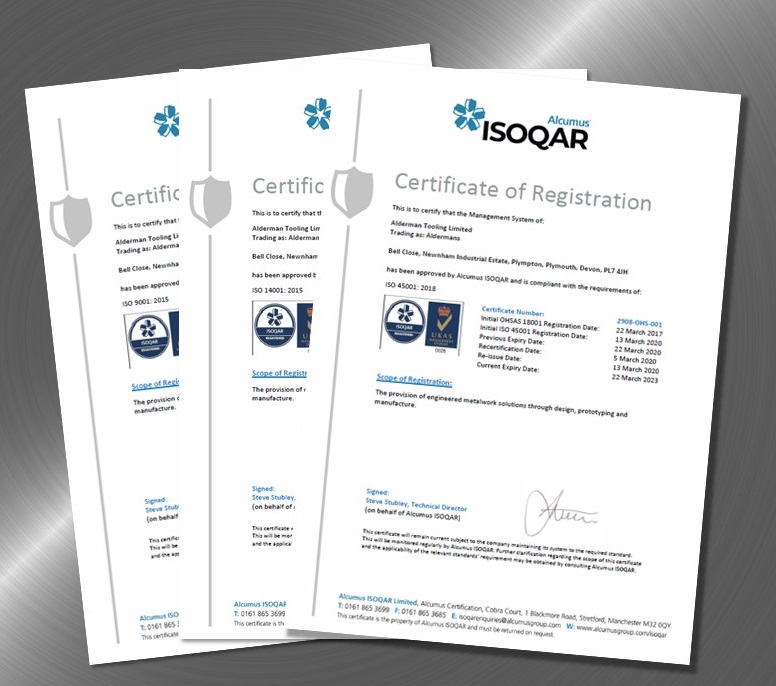 Triple ISO registration successfully retained
Following a major audit a year ago, we were proud to announce that we had attained ISO 45001:2018 registration for our health and safety management system, as well as the renewal of our quality and environmental management systems to ISO 9001:2015 and ISO14001:2015 respectively.
On 2-5 March 2021 we underwent our annual four-day surveillance audit, and we are proud to have successfully retained our registration to all three standards.
Once again, we received a complimentary report from Gerry Staunton and Phil Goodland, Lead Auditors for the Alcumus Group, which provides our certification services.
"This was an excellent surveillance audit for all three standards," they noted. "The system is fully compliant and very effectively controlled, there is clear and visible interaction between the management teams and the rest of the workforce with plenty of participation being recorded throughout, the system itself has up to date policies and procedures as well as excellent monitoring, measuring and results linked to KPI's and objectives for the company, provision of service is well controlled from sales enquiry through to completion, delivery and feedback."
The audit took place as a virtual meeting, due to the current Covid restrictions.
"When we achieved our health and safety registration this time last year, little did we know the measures we would have to adopt to ensure that our staff could continue to work safely and effectively during the pandemic," commented Managing Director, Karen Friendship.  "To have achieved such high praise demonstrates how robust our systems have proven to be during this time.  I commend Tony McEwen, our Quality Supervisor, for his unstinting efforts to ensure our continued compliance to these coveted international standards."