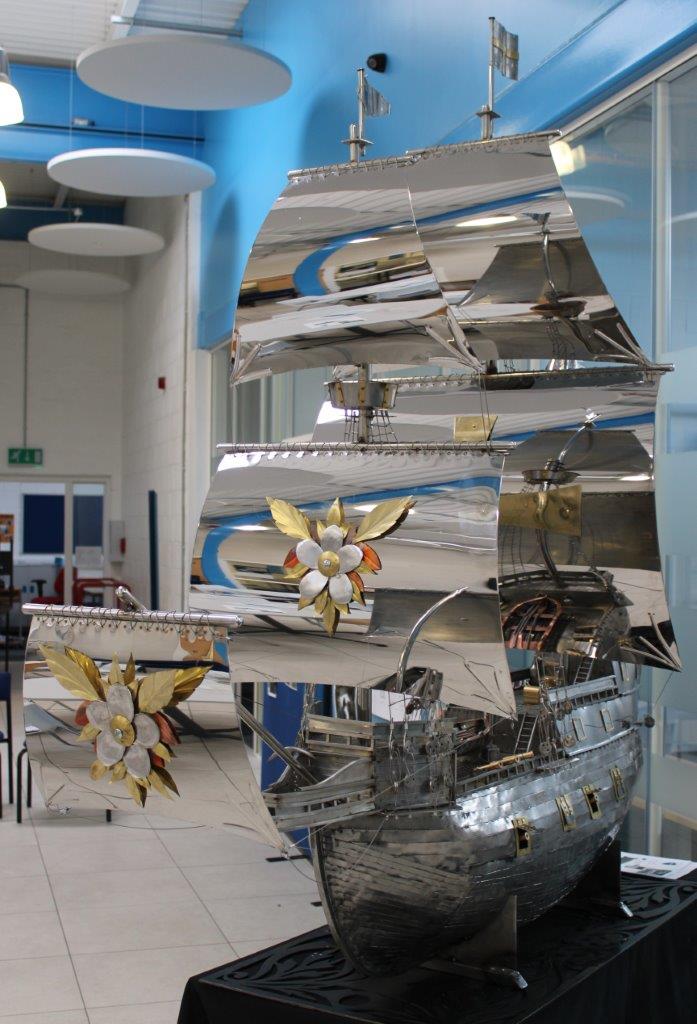 Will helps to bring Plymouth's Mayflower to life
A team of young apprentices – including our own Will Williamson – has designed and fabricated a stunning scale replica of the Mayflower, with working parts. The ship famously carried the Pilgrim Fathers from Plymouth to New England in 1620, and has been unveiled in anticipation of the city's Mayflower 400 celebrations next year.
The team comprised 31 apprentices drawn from Princess Yachts, Pipex px, Babcock and Aldermans, who were studying engineering, welding, fabrication, naval architecture, mechanical and electrical apprenticeships. The students undertook the project over several weeks as part of completing their Level 2 apprenticeships at City College Plymouth.
Working from illustrations of the original Mayflower, the team created designs for their model from scratch, undertaking careful calculations.
The bulkheads were fabricated first to provide a skeleton for the vessel, a process which took several days of intensive teamwork, including filing and checking each piece. The hull was then formed by welding together 80 strips of stainless steel, wrapped around the skeleton.
The striking mirrored stainless steel sails were crafted by cutting the material to size on a guillotine, before using a pinch roller to curve the sails, and adding crease details with a swaging machine. Holes were punched through the sails so that wire could be threaded through to give the effect of the masts being wrapped.
The masts themselves were created with stainless steel tube; to which were added the crow's nests, made from mirrored stainless, brass and copper.
The process of assembly began by fitting the decking; followed by the balcony and railings; then the bow, stern and rudder. The mast, sails and rigging completed the main structure. However, the finished vessel was truly brought to life thanks to the tiny cannons, ladders, anchors, boxes and barrels, all crafted with painstaking attention to detail.
The pictures show the finished model; and Will being congratulated by Tony McEwen, Aldermans' Quality Supervisor, who oversees our apprentices and is part of our senior management team.
"Year after year, our apprentices impress us with their skills and their eagerness to learn," commented Tony. "Will particularly worked on the parts and detail for the Mayflower, and I think the results speak for themselves! We're looking forward to Will joining us at the factory now as he carries on to achieve his Level 3."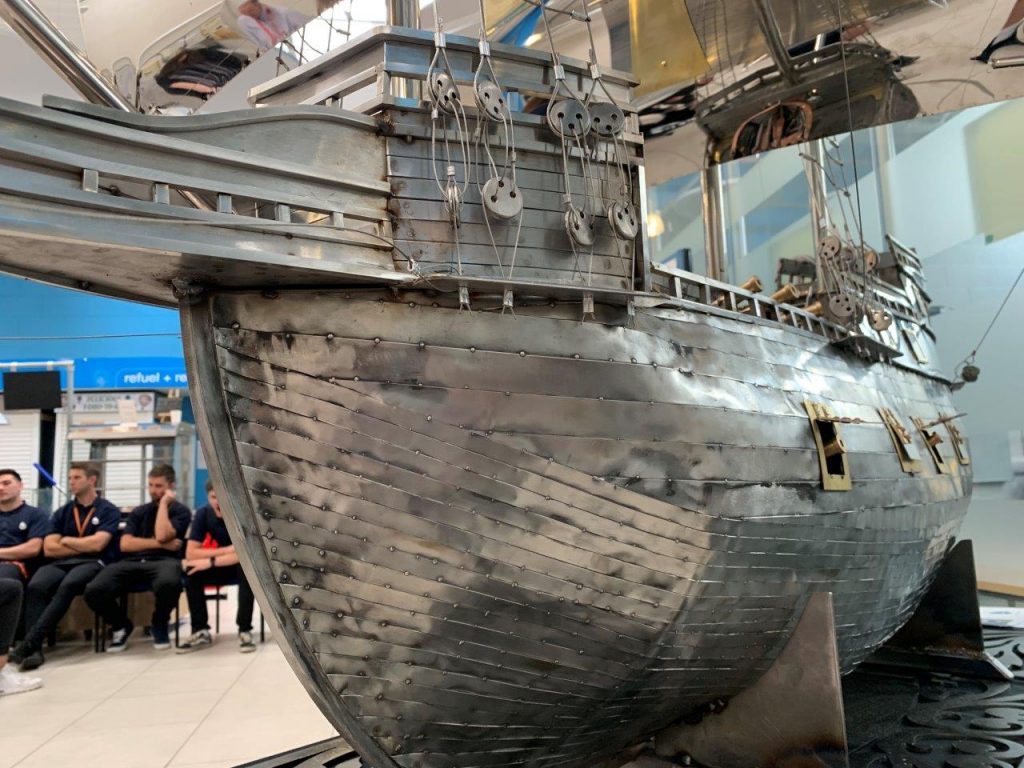 ---
You may be interested in: