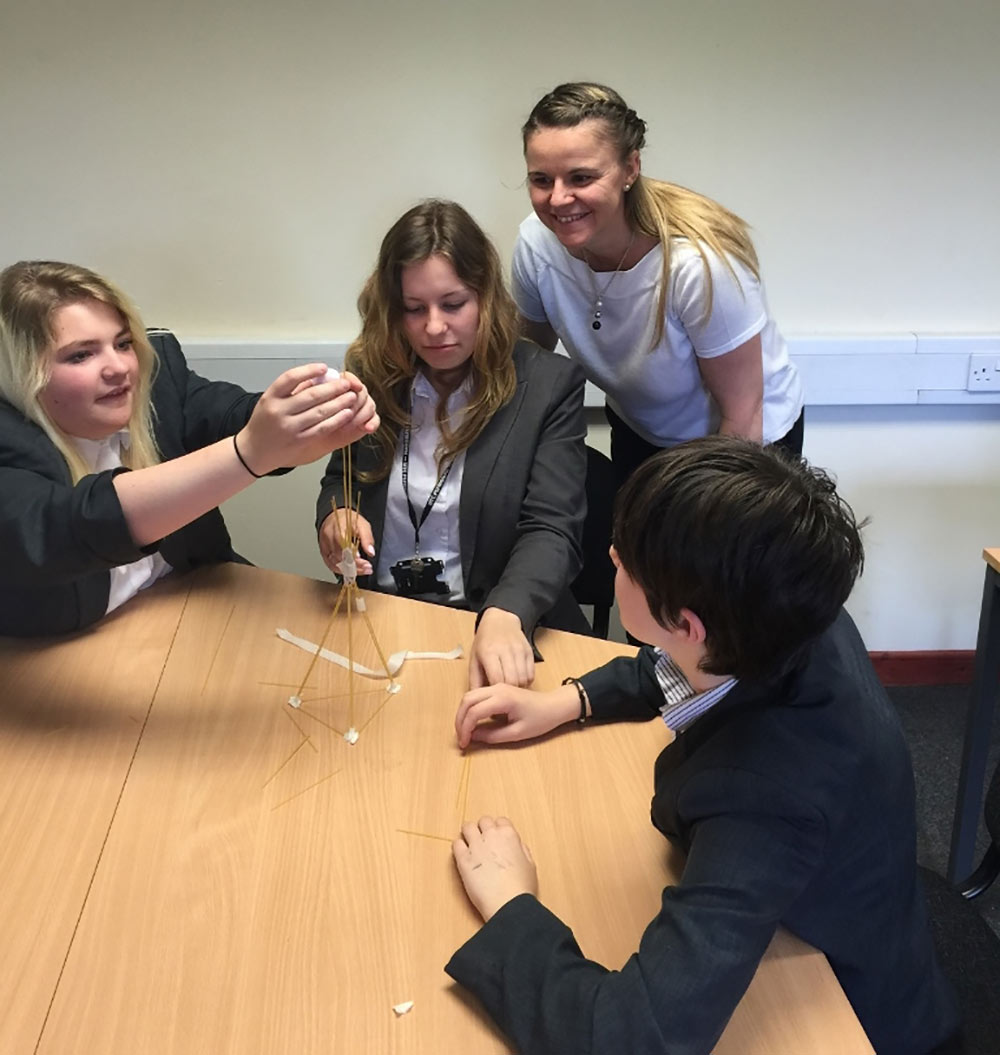 Flying the flag for STEM
Karen Friendship, Managing Director of Aldermans, has been a STEM ambassador for the last five years, and couldn't be more enthusiastic about encouraging other local business leaders to join her!
Karen, how did you become a STEM Ambassador?
I originally took part as a judge in the Go4Set schools engineering challenge, about five years ago. Then I subsequently mentored a team of six girls from Devonport High who were taking part in the contest. It involved guiding them to select a project; and helping them to work as a team as they allocated tasks and learned project planning and management techniques. Finally, they produced models for an exhibition and prepared a presentation for the judges. I took a great deal of pleasure in encouraging the girls to work as a team and develop their confidence.
What other activities have you undertaken as a STEM Ambassador?
Typical activities for me include attending schools to give career talks; hosting visits at Aldermans' metal fabrication factory; and judging competitions, such as the Cardboard Boat Race! It's varied, and a lot of fun.
How much of your time does the role involve?
Ambassadors are very much left to their own devices and can take part in as much or as little as they wish – as long as you do something each year and record this on the Ambassador portal. I take part in about 8-10 activities a year. I'm passionate about encouraging the next generation into the engineering and manufacturing sector, and find myself frequently invited to help with talks and visits, which I'm glad to do. So for me, by choice, the activities quickly add up!
How are you supported in the role?
The Ambassador web portal contains useful resources; and there are also STEM co-ordinators on hand to advise. They endeavour to match ambassadors with the right kinds of activities, which is a big help to schools, too. They also help with DBS checking, and make sure you are insured for these activities.
What would you say to others who are considering becoming a STEM Ambassador?
Just do it! If you are helping out with students, schools, fairs, or the recruitment of apprentices, then you are probably already doing the job. Adding the title is the icing on the cake. Visit www.stem.org.uk to find out more.
---
You may be interested in: