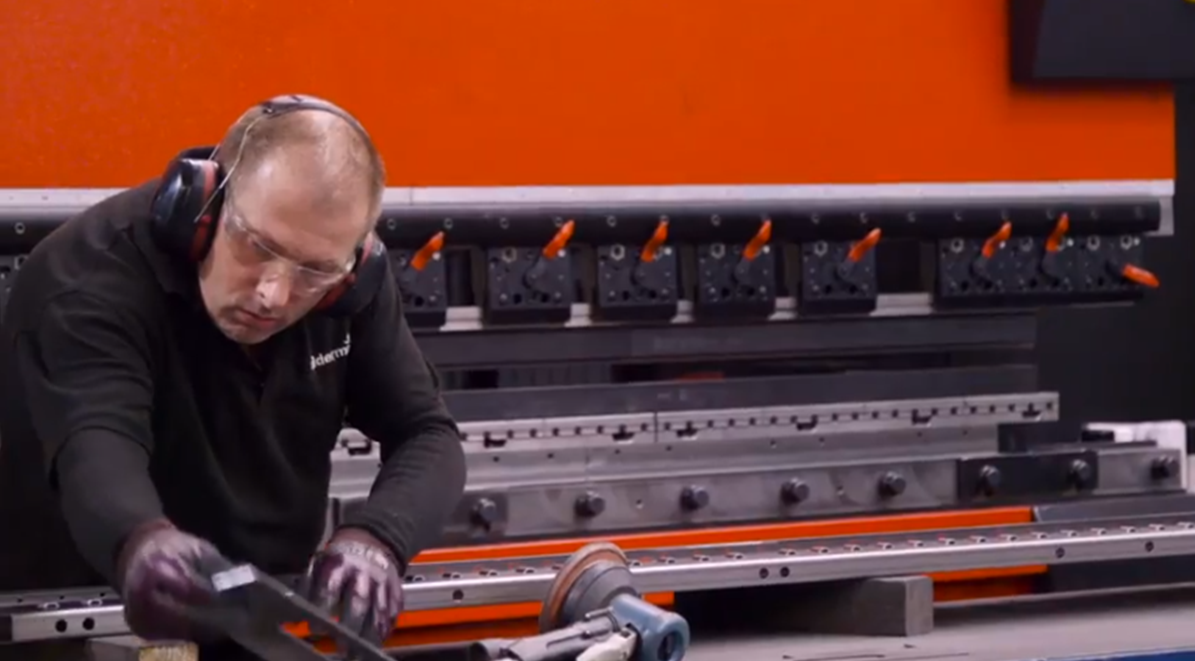 Another Ready for Work success story with Shekinah
Aldermans has been an employer with the Ready for Work initiative since 2009.  Spearheaded locally by Plymouth-based charity Shekinah, the scheme gives disadvantaged adults a supported route back into the workforce.
Aldermans' first Ready for Work placement was Mark, who has since become a full-time employee and remains a valued part of the Aldermans team today.
This video from Shekinah tells the story of Colin, who joined Aldermans in 2016.  A painter and decorator by trade, Colin had been unemployed for eight years.  He began by using his painting skills around the premises, but his exceptional work ethic meant he quickly progressed to working in the factory, and he now has broad experience across various machines including our new press brake.
This video by Shekinah tells Colin's story, and also features our Managing Director Karen Friendship explaining why Aldermans is involved in this hugely beneficial scheme.