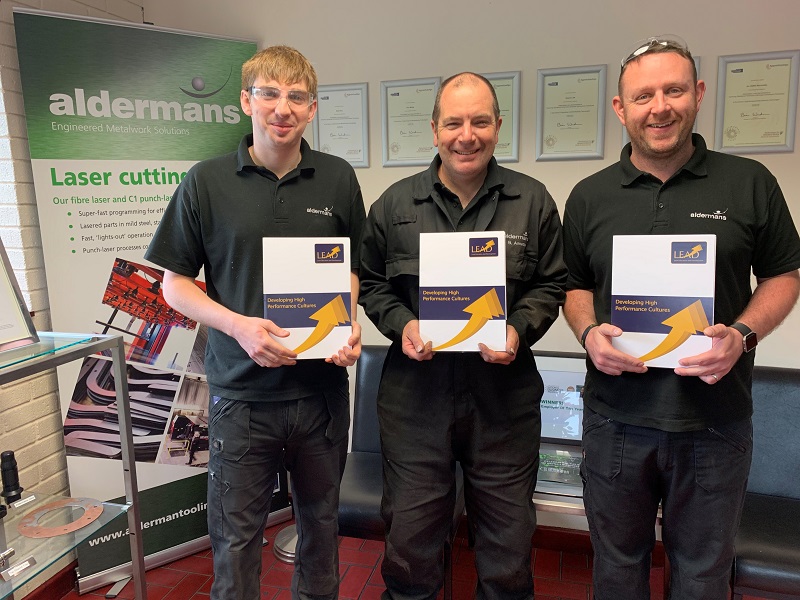 Three more 'lean' heroes!
Congratulations to Sean Henderson, Brett Annetts and Pete Lake who are the latest team members to complete the NVQ Level 2 Diploma in Business Improvement Techniques.
Sean, Brett and Pete were the fourth cohort from Aldermans to take part in the course, which trains staff in 'lean' skills, equipping them to analyse and improve workplace efficiency.
Continuous improvement is a vital part of our business success here at Aldermans. Using lean skills enables us to identify ways to improve quality, cost and delivery times, through techniques such as Kaizen, workplace organisation and visual management systems; along with an increased awareness of health and safety.
The course was once again run by Lean Education and Development (LEAD), and this time was shared with staff from RCR Flooring Products and Fairford Electronics.
The guys completed the course in November 2018, but were presented with their certificates this month. Congratulations to all three of them on their success.