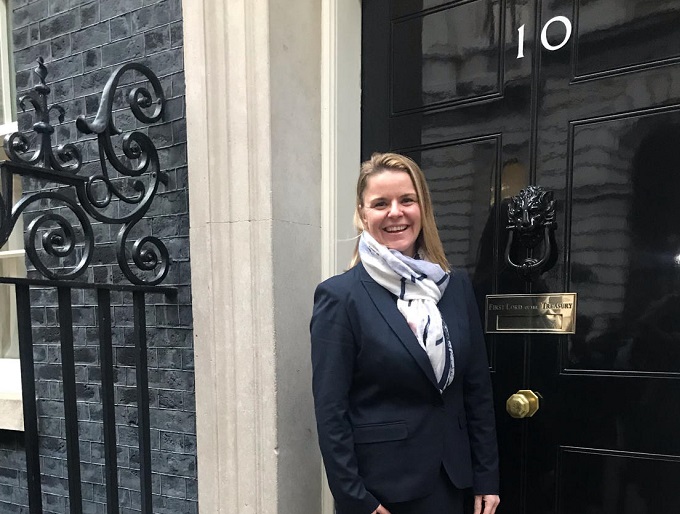 Karen visits Number 10 (twice!)
No, she's not the new Prime Minster or Brexit Secretary!
On Thursday 7th March MD Karen Friendship was honoured to be invited to a reception at 10 Downing Street, hosted by Theresa May, to celebrate International Women's Day.  She joined business women from across the country for networking, and heard an inspiring talk on issues facing women in life and business.
As if one trip to Number 10 was not enough, Karen returned on 28th March, as she has been invited to participate in the newly-formed Government Business Council for small businesses. This consultation panel brings together business leaders to discuss issues, in the company of government ministers and the Prime Minister herself.  Although the PM couldn't be present on this occasion she will attend at least two meetings each year.
Events such as these show that Aldermans is now seen as an exemplary small business on a national level.  What's more, our participation is helping the voice of small family-owned businesses to be heard and have influence at the highest levels of government.