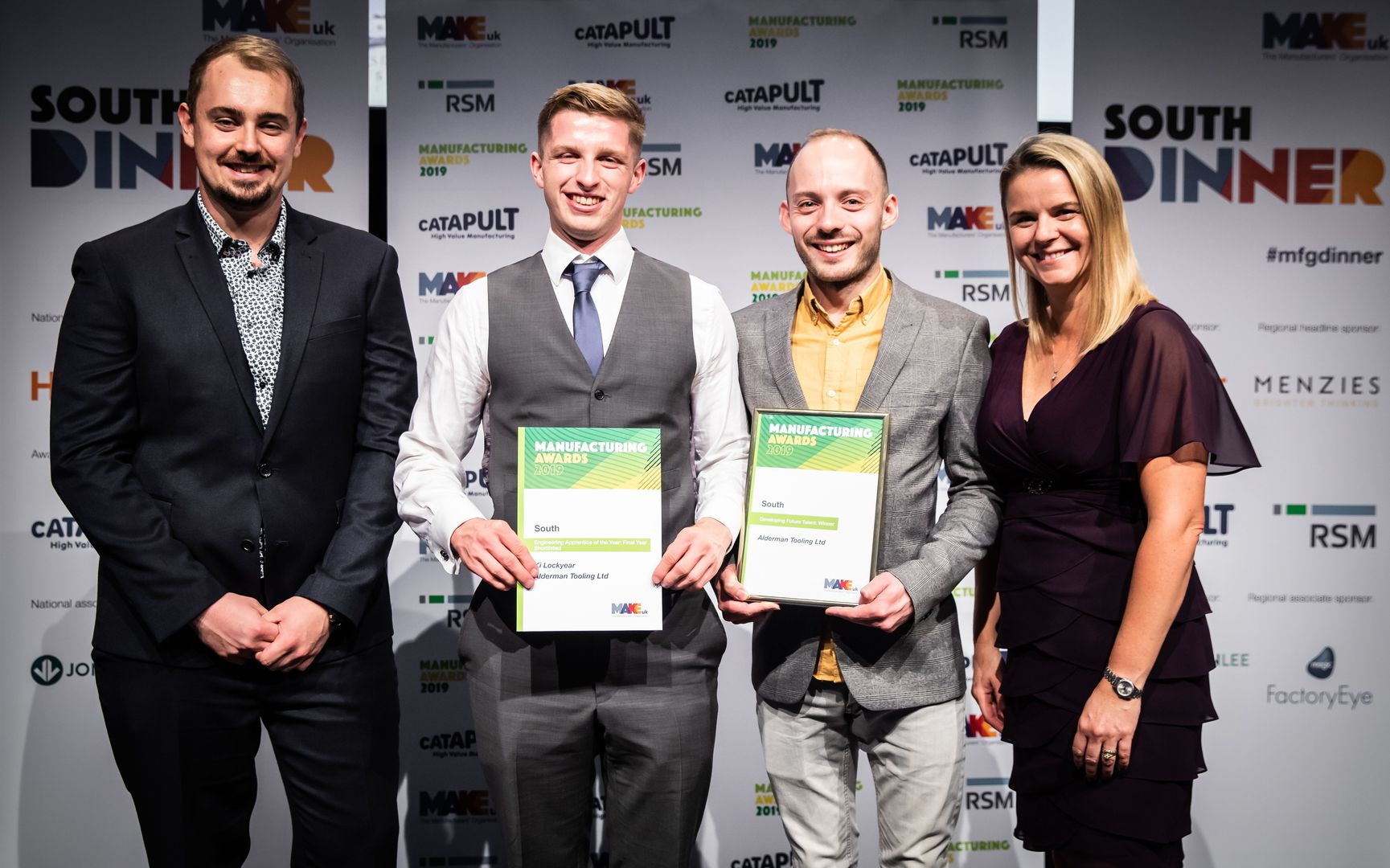 Make UK manufacturing award win for Aldermans
Alderman Tooling struck gold at the regional heats of a major national manufacturing awards programme organised by Make UK, the manufacturers' organisation.
The award win was announced at the South annual dinner of Make UK on 15th October, which was sponsored by Japanese IT solutions provider Hulft and Menzies LLP. The awards recognise excellence among manufacturing companies in six categories, as well as two Apprentice categories.
Aldermans was crowned regional winner in the Developing Future Talent category, and now goes on to represent the South in the National awards, to be judged in Birmingham in December.
The judges commented, "Despite being a small company, the emphasis they put on developing talent was quite remarkable. Through strong leadership and a clear plan, the company actively recruits and retains individuals from all walks of life. The opportunities they provide to lower academic achievers is quite remarkable".
"We're a family business, and for the last 50 years we've built a strong, quality-led company with the ethos of opportunity and inclusion," commented Karen Friendship, Aldermans' Managing Director. "We're immensely proud of our team – it is their skills and commitment which help us to provide one of the South West's most comprehensive metal fabrication services."
---
You may be interested in: