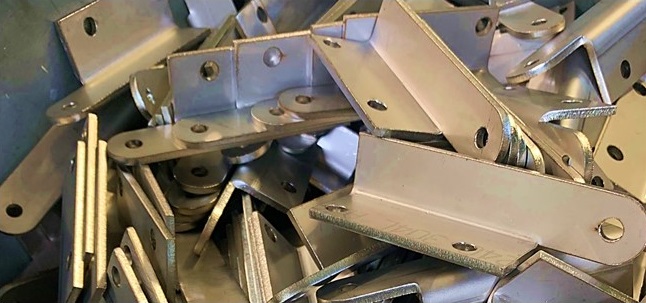 What's the future for metal fabricators?
by Shane Heaney, Operations Manager.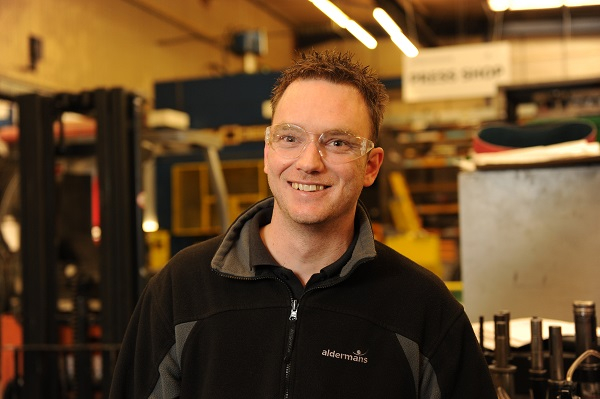 As sheet metal fabricators, variety is the order of the day at Aldermans in Plymouth. We manufacture everything from automotive parts to metal furniture, metal enclosures to display counters, construction metalwork to metal signage, and much more. Quantities can be from one-offs to thousands. Managing today's metal fabrication process efficiently and profitably is all part of my job, while keeping an eye on future trends too. Here are some common questions we're asked about our processes, and some thoughts on what the future holds for the metal fabrication industry.
How do you choose the right metal to fabricate a product?
If the customer hasn't already specified this in their drawings, then we make a recommendation based on the processes involved and product application. A good machine-grade material is often a sound choice as it handles multiple machining requirements well. Our most commonly used materials for metal fabrication include:
CR4 cold rolled mild steel up to 3mm; and HR (hot rolled) over 3mm.
DCO1 and CA200 mild steels, which have tighter flatness tolerances.
CR1 mild steel, which is more malleable, so is better for drawing and shaping metal parts.
304 and 316 high-quality stainless steel blends. 304 is the standard for commercial stainless steel, with 316 being favoured for marine and coastal applications, as it is more resistant to corrosion and salt.
EN3B bright mild steel. This is good for welding and general machining and provides tight tolerances and good straightness.
Machine grade aluminium alloy. This machines well on our automatic lathes and is well suited to complex and detailed parts.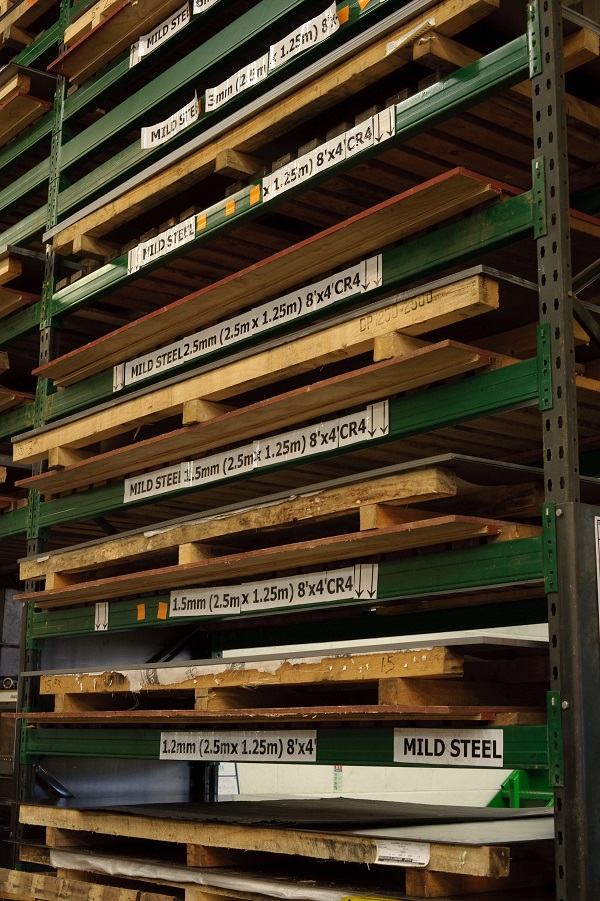 What are the most common metal fabrication processes at Aldermans?
Most metal parts and assemblies are created using a combination of laser cutting, folding on our press brakes, and welding. We've invested on the shop floor in recent years to ensure we're strong in all three key metal fabrication areas. We have two CNC laser cutting machines (one can cut up to 20mm thickness). Our suite of press brakes can bend material up to 12mm thick, depending on the cross-sectional area of the piece: for longer components, 6mm and 8mm thicknesses are more common. We also offer MIG and TIG, stud and spot welding plus brazing; and are currently pursuing coded welding to further increase our capabilities.
What's the likely impact of Brexit on metal fabricators?
We mostly serve a UK customer base, so do not directly export ourselves – so we aren't too concerned about losing international sales or delays in supplying customers. However, we will feel an impact if our customers experience any up or downturns. The impact may also be felt more by our steel suppliers who purchase their raw materials from Europe and resell in the UK. But like most businesses, as much as we ponder the possible impact of Brexit, it's still an unknown quantity; and whatever we experience will be felt across the market. Through smart buying we always do our best to control costs anyway and spread our risk with suppliers, Brexit or otherwise, without compromising on quality. In turn, our raw materials suppliers spread their risk by buying from Europe, the UK and the rest of the world.
Will 3D printing threaten metal fabricators?
3D printing can now be achieved in many different materials from plastics and nylon to glass and now metals, and it continues to benefit the product design and development stage. It is most commonly used in order to test and refine ideas prior to larger scale manufacturing or before hard tooling is committed. It is also considered cost effective for complex machined parts where up to 90% of the material is cut away. But the metal 3D printers are still very expensive.
We believe there is still a strong future for metal fabrication, due to the strength, reliability and durability of fabricated metal parts. They deliver great value over the lifetime of the product.
Is metal fabrication more environmentally friendly than plastic?
As with many environmental comparisons, it's not a straightforward answer, and depends on the product and its use. Plastic in general has received a lot of bad press, but some plastics are biodegradable and lightweight, which can reduce shipping weight and energy impact; and many can be recycled. Metal products are built for strength and durability – and can almost always be recycled. But the mining of ores for raw materials can be very energy intensive and not always environmentally friendly. Often, it's not a case of choosing between plastic and metal – the material is determined by the application. Metal is renowned for its strength and quality, and I think we have a long way to go before plastic can equal or exceed that perception.
What's the future for the metal fabrication industry?
The overall trend within metal fabrication is still for quality parts, at keen prices, delivered quickly, and that's not going to change.  The technologies to watch for are factory automation and robotics.  Smarter, "industry 4.0" factories of the future will be driven by data to enhance efficiency.  Many of our machines are now becoming easier to set and use, which is automation on a small scale and certainly makes life easier for our operators.  We will still depend on human skill though, but manufacturers are going to keep their edge by blending this with emerging technologies and automated processes, all with the objective of minimising downtime to maximise productivity.
---
You may be interested in:
Metal bending, forming and folding
CNC metal laser cutting and punching
Explore the toolroom, including CNC turning