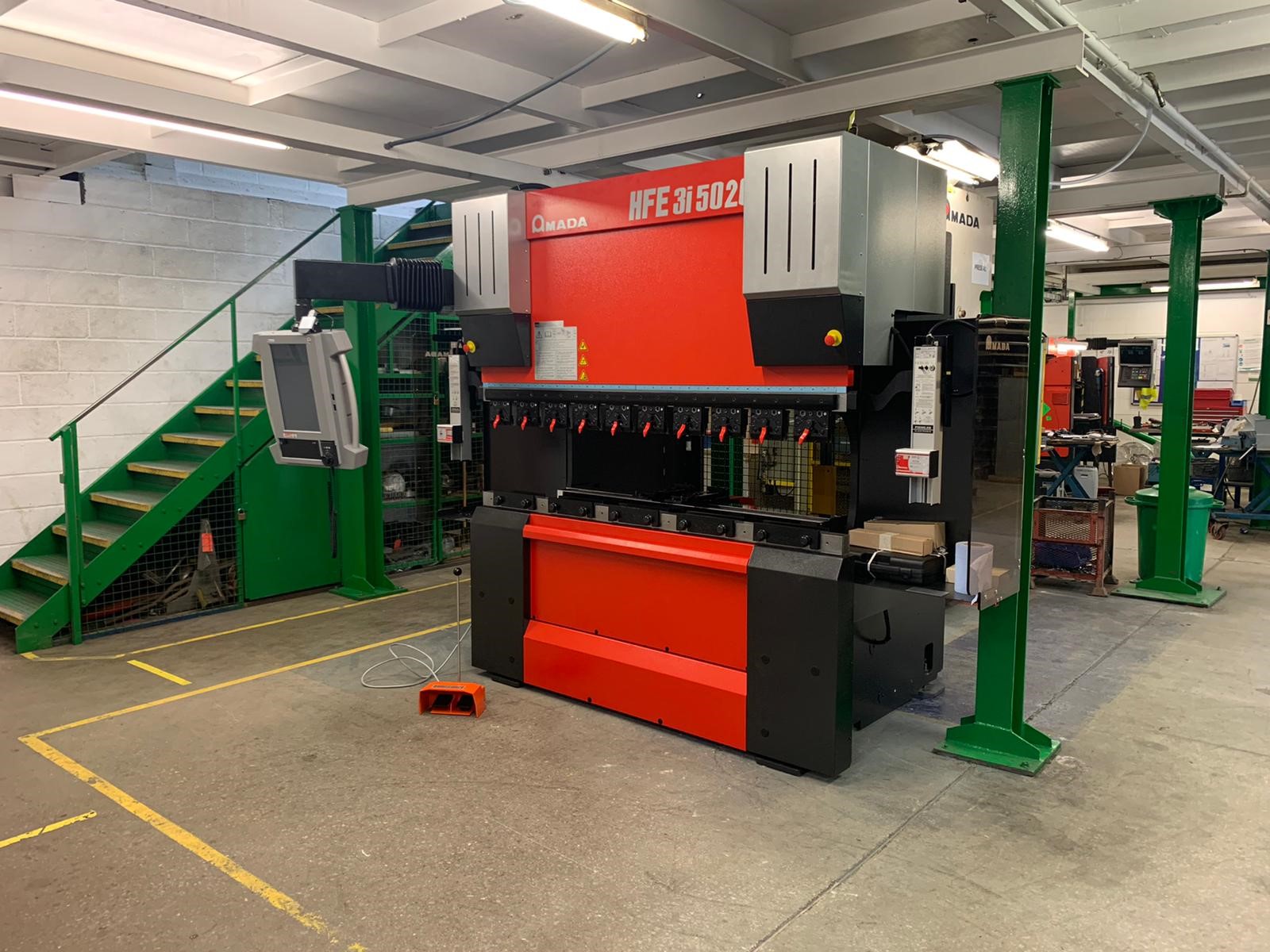 Make way for the new press brake!
Aldermans has invested in another factory asset… and this time, it's an additional Amada press brake to enhance our sheet metal bending and folding capabilities.
Accommodating the new machine was no small task, and it took our valiant team a weekend of tidying and organising our press brake zone to make sufficient space.
On 5th November the eagerly anticipated HFE 3i 5020 arrived and was carefully hoisted from the lorry and manoeuvred into place. Following staff training and swift commissioning, and under careful scrutiny, it undertook its first production run on 8th November.
The fifth of our suite of press brakes, the 5020 is a smaller version of the Amada HFE 3i 1003, the first of which we acquired in 2015. While the operating speeds are similar, the 5020 generally has smaller dimensions and a lower power consumption, which makes it ideal for efficiently bending and folding smaller metal parts.
Like the 1003, the 5020 boasts a touchscreen interface, making programming as intuitive as using a smartphone. The large screen allows all the critical information to be seen in one view.
This new investment has been made to support some significant new contracts – hence the extra capacity has been much needed and the machine time is already fully committed.
"This last year has been one of the busiest we can remember, and we're pleased to end the year with a strong order book to take us confidently into 2022," commented MD Karen Friendship. "Metal bending and folding is one of our core competencies and also key to feeding our other metal fabrication processes; so, this extra capacity will help reduce bottlenecks and ensure work continues to flow smoothly through the factory."